A way for the system to detect when the user is stressed
A way in which the system initiates a dialogue with the user


A way in which the system discourages the user from stress eating


Color
Typography
Notifications
Users get notifications based on the data from the wearable device.

Users can interact with the notification and schedule their activities then and there.
Onboarding
The user creates a username, email, password and profile photo during onboarding.

User can also choose a wearable to sync to.
Call a loved one
Calling a loved one was determined to be the most effective activity through our diary study.

Users can call a loved one directly from the activities page.
Choose an Activity
Choosing an activity is at the center of our application.

This is the main landing page of our application.

The user can choose an activity in two clicks.
Community
Having a community to talk with and relate helps manage stress.

This portion of the application is our focus of including a social aspect to our solution.

The user can personalize the animation to fit the situation and friend.

The action takes four clicks and is quick to complete.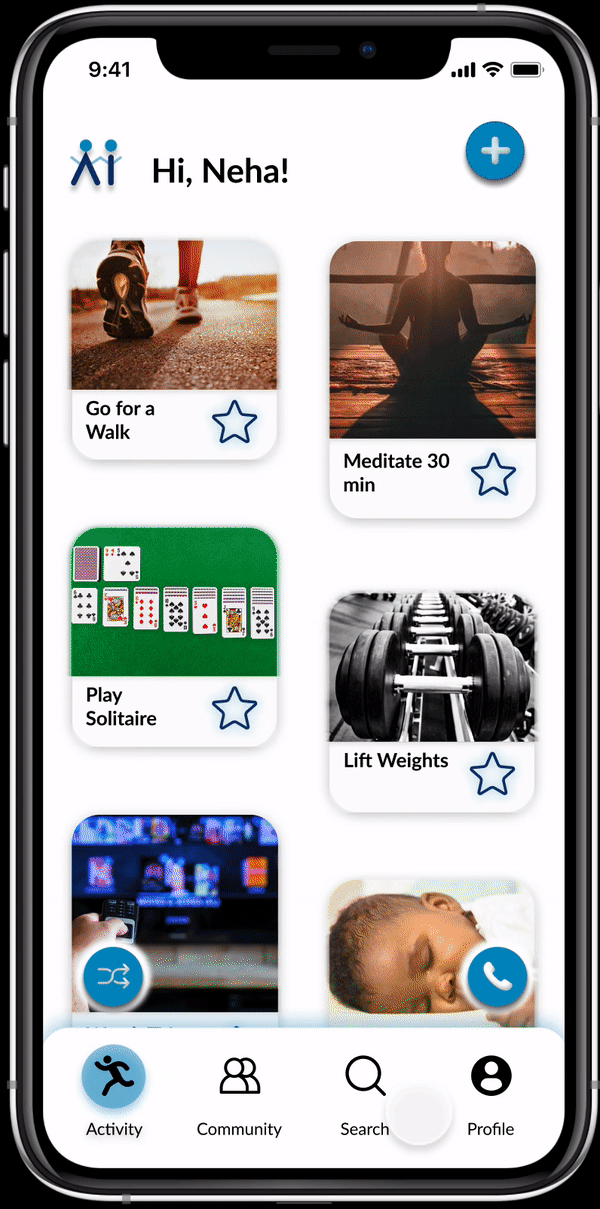 Search
Search allows the user to find friends and activities easily.

Changing the routine and finding new ideas keep away boredom.

The action takes two clicks.
Profile
Profile allows users to change their settings and update wearable tech.

This is a needed part to allow the user customization and control.

The action takes two clicks to dive into any specific setting.